---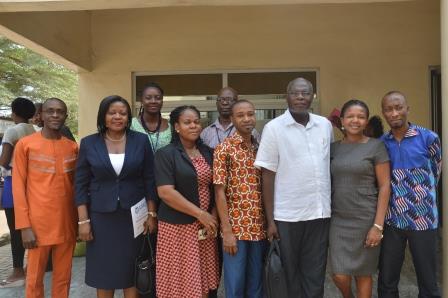 Management of the Hospital has inaugurated a 10-member Quality Improvement Central Committee to conduct periodic surveys on the performances of Departments/units in the delivery of care.

The Committee will, among others, define the structures to oversee and provide strategic direction for quality improvement and patient safety in the hospital. The Committee is expected to identify quality and patient safety opportunities and draw up action plans to address them.

Also, the committee will identify, develop and monitor quality indicators relevant to all Directorates, Departments and Units.

For a successful work, the Committee has set up Quality Improvement focal persons in all the departments/units to coordinate all QI related activities in the various units. The focal persons will also identify quality issues in the departments/units that need to be improved for the design and implementation of specific activities. Again, the focal persons will work with all heads of departments/units and aid in the promotion of the QI agenda in the hospital.

The committee members are Dr David Nortey, Chairman; Mr Opuni Asiedu, Central Lab; Mrs Aimee Akotey, Public Health Unit; Mr Elorm Otchi Hillary, Public Health Unit and Mrs Jennifer Laryea, Pharmacy. The rest are Ms Mercy Akortsu, Finance; Mr Alfred Djan-Collins, Human Resource Directorate, Mrs Nana Adwoa Boateng, Emergency Medicine and Mr Lloyd Baffoe, Maintenance.